\( ̄▽ ̄)/ MERRY CHRISTMAS EVERYONE!  \( ̄▽ ̄)/
Hope you all had a great holiday! I was Fun, but its time to get back to work!
So today, we bring you another chapter of GOKK with Ferris and her fluffy loving Brother!
(come on, we all know who the real MC is.)
Its finally time time for Kingdom of Fluf – *Cough* Gardina to get off the ground (literally). Anyone else excited?!
P.S. Also, I've been Sick the past few days, so if you spy any mistakes we didn't manage to catch, feel free to speak up! \(꒪ཀ꒪」∠)_
Translator: Innocent Puppy
Editor: Ars
TLC: Caelum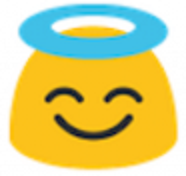 Latest posts by Innocent Puppy
(see all)