Once upon a time, in a not so distant land there lived a shy tyrant 

 . This tsun- I mean tyrant had been working so hard 

to bring back fun in his land 
when his ex almost lover 

 introduced him to blobs 

 . He was never the same after that!!! 

He was bored one day when suddenly, he had an AHA moment: 

"Wouldn't it be cool if http://www.blobtranslations.com existed? It's something that just popped up in my mind right now." 
Everyone agreed 



 and that's how Blob Translations came to be! 

When we posted our first translated chapter, it finally dawned on us  

. What first started as a joke 



 has turned into something unimaginable. 

We don't know what the future holds for blobT but one thing we do know, amazing things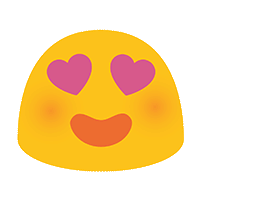 happen when we all have fun 
 working together

 !!!
So stay tuned, have some popcorn

and cookies too  

!
 Sit back, relax and make yourselves at home 

as we bring you more stories to enjoy 

!  
The blobs that make all the other blobs go round!
Blobs that are no way related to steamed meat buns! Blobs that have the superpower of reading moon runes
Blobs that wield the incredible power of erasers! *rubrubs*