A royal wedding is on the horizon! Here comes the bride, but who's the groom?
---
Translator: toomutchayuzu
Editor: Agent Psyx o7
Translation Checker: blobber
Proofreader: Bunny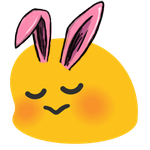 loves to learn new things. When she's not looking for another online class to join, she watches how to- videos on YouTube! She's a very dedicated shipper who will go above and beyond what is expected. Some people say that she's shameless, but she's really very shy!