When looking for more pictures of hot chocolate and talking about it with Cloudy, I realised it really wasn't that pretty when stared at for too long. 

 Too bad Chen Mo only drinks hot chocolate!
So I was like; 'Let's see if espresso are prettier!'. Lo and behold…I found something else instead! (No they weren't any better in the looks department.)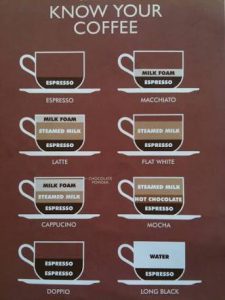 Now, I don't really know my coffee but I can say one thing.
The long back sounds like one sad coffee.
I wonder when they will drink something more visually appealing. Image searching is harder than it looks. But here is today's chapter!
What drinks look as good as they taste?
Translator: Blobber
Editor: Cloudy, Blooming Frost
Translation Checker: Blobber

Latest posts by Blooming Frost
(see all)