---
I once was told,
for one to hold
The Stars within your hands.
it takes the will,
to climb the hill,
and reach for distant lands.
and when at last
my journey passed
I looked the way I came
I shook in fear,
and wept a tear.
I could not hide my shame
along the way
I did not stray
My will was straight and true.
yet in the end,
I say my friend,
I could not see the clue
The truth was bare
I'd missed it there,
Those Stars along the way
I could but weep
and stomp my feet.
I did not think to stay!
and in my haste
I missed that place
I'd come to see I sought
My heart was pained
for where I aimed
was not the place I thought!
---
\o\ One of my favorites. Don't be so hasty as you travel along life's road, that you miss out on the little things that make the Journey worth it. /o/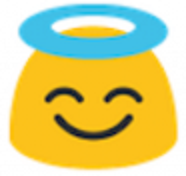 Latest posts by Innocent Puppy
(see all)