\( ̄▽ ̄)/ And we're Live!
With such good feedback from all the readers, I've decided to pick this novel up. Hurrah!
Now that we are here, say 'Hello' to the great team that helped to bring you the story!
In TLC, we have Caelum! Gracefully correcting all of my mistakes and making sure the translation is as true to the author's words as we can.
And in editing, we welcome Ars to the team! Give her a big round of applause as she really works hard to bring you the best.
Currently, we are looking at a release schedule of every OTHER Monday, barring next release, since that is Christmas (planned for the 27th).
This schedule is tentative and subject to change. If we have a good week, we might even get some extra chapters in, so keep your eyes open!
I hope you all enjoy the story! It looks like its gonna start to really pick up from here!

Chapter 5.2: A Large increase in Population: It's time to get started!
Translator: Innocent Puppy
Editor: Ars
TLC: Caelum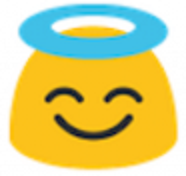 Latest posts by Innocent Puppy
(see all)